Product Description
1 Theory principle
When high frequency vibration of power ultrasonic isapplied to water, it will produce the following effects:
Mechanicaleffect: Propagation process causes alternate expansion and contraction of themedium point, resulting in positive and negative pressure changes, resultingin mechanical effect.
Thermal effect: High frequency vibration willcause the water temperature of the propagation wave to rise, resulting in thethermal effect of sound energy absorption characteristics.
Cavitationeffect: When the negative pressure of the wave in water reaches and exceeds thehydrogen bonding force between the water molecules, it will tear the watermolecules to produce vacuum micronucleus bubbles and subsequent water vapormicronucleus bubbles. When the subsequent sound wave expands, closes andoscillates to a certain energy value, the bubble collapses rapidly andcontinuously produces up to 1000. An atmospheric pressure shock wave and amicrofluidic jet.
Pyrolysis and free radical effect: vapor producedby vacuum micronucleus bubbles splits and reacts in chains at high temperaturesand pressures to produce OH, which, when the bubble collapses, causes OH toenter the whole water. OH is a super oxidant for organic compounds in theultrasonic field, including vital macromolecules such as proteins andmolecules. Nucleic acids, etc., can react rapidly with cavitation, and theirmechanisms include pyrolysis and oxidation of free radicals. Generallyspeaking, hydrophobic and volatile organic compounds can be pyrolyzed incavitating bubbles; hydrophilic and non-volatile organic compounds can oxidizewith ~ OH at the gas-liquid interface of cavitating bubbles or in aqueoussolution.
Studies have shown that ultrasonic can clear away soundfield area of aquatic organisms, destroy aquatic organisms eggs andlarvae.under certain conditions,
 Frequency range: 20-30 kHz and 0.3 0.5 W/cm2 to aquaticorganisms, especially for sea creatures chasing and killing effect is obvious.
Workingtime: as long as 10 seconds to 30 seconds or so
Temperature: specific water temperature (30 ℃ - 45 ℃) effect is best.
Studies have shown that ultrasonic can obviously resist the growth ofalgae these effects under certain conditions
Frequency range: When theultrasonic frequency is 580 kHz, the free radical concentration peak, theremoval rate of Microcystis is the highest, indicating that oxidation removalof Microcystis may be more effective.
The cyanobacteria which are mostharmful to water body by low-frequency and low-energy ultrasonic wave havestronger control ability, and have better inhibition to green algae and diatom.Ultrasound parameters of 20-40 kHz and 0.2-0.5 W/cm 2 were better than greenalgae and diatom in the removal of cyanobacteria, and better than Microcystisin the removal of Anabaena.
Working time: work 10-15 times a day for 5-15 minutes eachtime has better inhibition effect on algae.
u Unidirectional axis technology: vibration in a specific direction isrealized, the emission angle is less than 180 degrees, and the power density isless than 0.6W/cm2.
u Multimode chip parallel technology: realizing multi-directionalvibration of flat plate, transmitting angle < 270 degrees, power density< 2.0W/cm2;
u Multimode rod parallel technology: realize rod axial and radialvibration, emission angle = 360 degrees, power density 3-5W / cm 2
u Axially focused tube technology: realizes the energy denier focusing of the innersection of the tube, the emission angle is 360 degrees, and the power densityis less than 28W/cm2;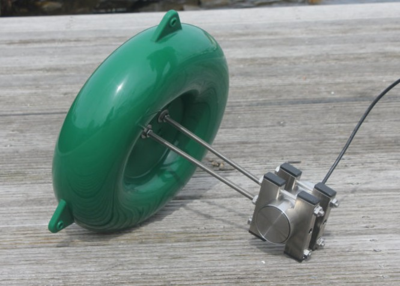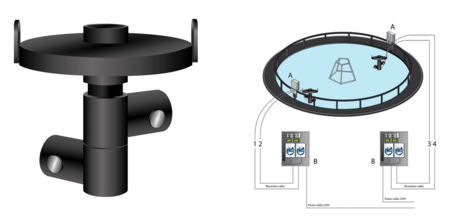 2 Technical parameters
Table1:Technical parameters of unidirectional ultrasonic transducer
Description

Model

Frequancy

Power

Size (mm)

Regular Cable
Length

(kHz)

(W)

Diameter

Total Height

(m)

Transducer

GPA-8SH-3020(5*4)-D59.5*110

20

80

59.5

110

≤15m

Transducer

GPA-4SH-3825--D76*110

25

50

76

110

≤15m

Transducer

GPA-4SS-3528-D59.5*110

28

50

59.5

110

≤15m

Transducer

GPA-4SS-5028-D76*110

28

100

76

110

≤15m

Transducer

GPA-4SS-3833-D59.5*98

33

50

59.5

98

≤15m

Transducer

GPA-4SS-3840-D59.5*85

40

50

59.8

85

≤15m

Transducer

GPA-4SS-3840-D59.5*98

40

50

59.5

98

≤15m

Transducer

GPA-4SS-3840-D76*110

40

50

76

110

≤15m

Transducer

GPA-4SS-3045-D59.5*85

45

30

59.5

85

≤15m

Transducer

GPA-4SS-3045-D59.5*98

45

30

59.5

98

≤15m

Transducer

GPA-4AS-3050 -D59.5*85

50

30

59.5

85

≤15m

Transducer

GPA-4SS-3868-D59.5*98

68

50

59.5

98

≤15m

Transducer

GPA-4SS-3880-D59.5*98

80

50

59.5

98

≤15m

Transducer

GPA-4SS-38100-D59.5*98

100

50

59.5

98

≤15m

Transducer

GPA-4SS-38130-D59.5*98

130

50

59.5

98

≤15
Note:
1) This technology is suitable for small area single direction processing of static or low flow parts of the application area.
2) The size of the shell of the vibrating head in the table is the stocks product, and the special requirements can be customized.
3 Products Photos


Installation example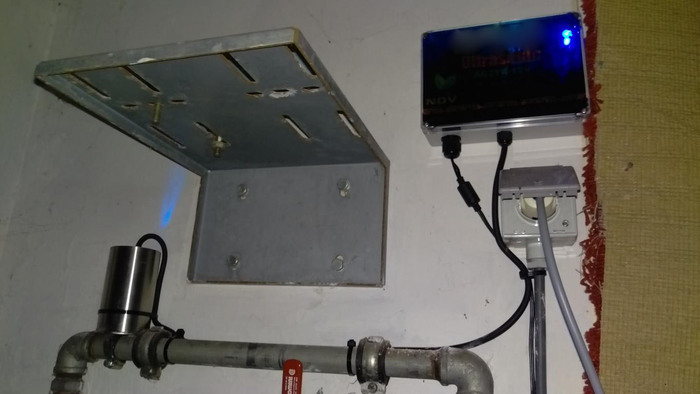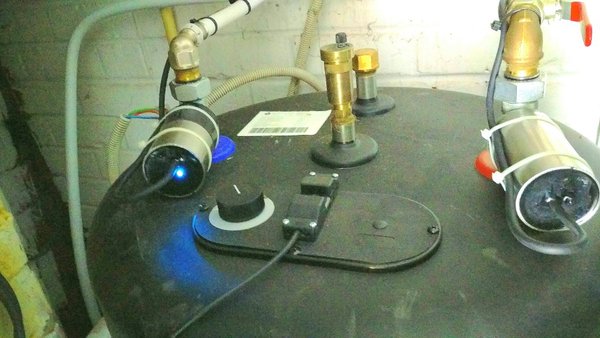 Product Image